Do you feel alone, sad, irritable, scared, or hopeless? Is it hard to face your day, to manage your worries or control the negative chatter in your mind? When struggling with depression, anxiety, or trauma it is common to feel overwhelmed and to have difficulty completing basic tasks. Life changes, circumstances and relationships can cause a great deal of pain. I am here to tell you there is hope and it is okay to ask for help. Take a deep breath. You are not alone. You deserve a fulfilling life with peace of mind, emotional, mental, spiritual growth and stability, happiness and love.
When we deny our stories, they define us. When we own our stories, we get to write a brave, new ending. – Brene' Brown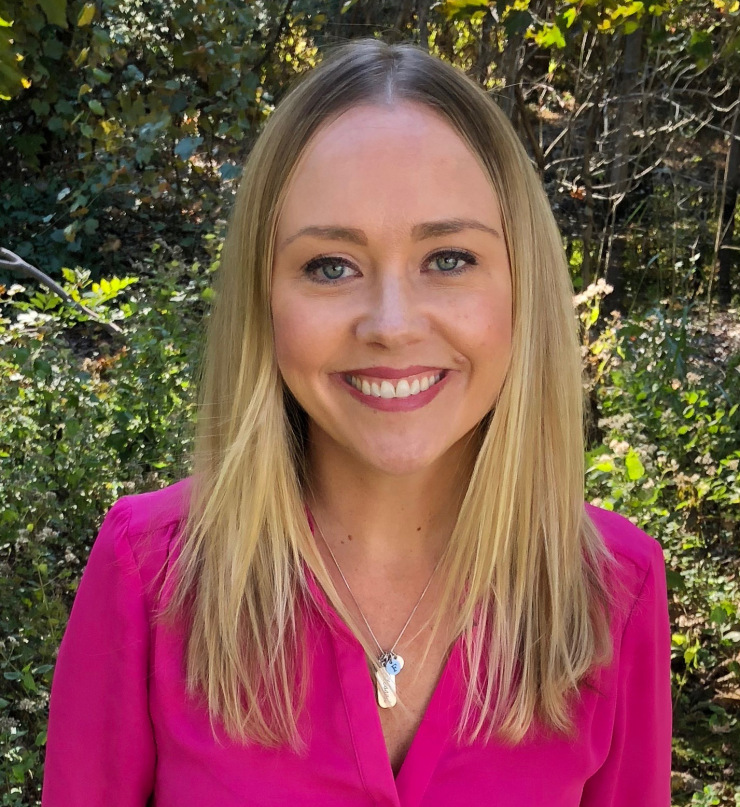 Kelly Geary
LCSW, LCADC
I believe we are all on a journey toward improved wellness and health, but at times our paths may have unexpected detours or speed bumps. At this point we may feel anxious, frustrated, confused, sad, angry or, even out of control. When you decide to pick up the phone, call and ask for help, you have taken your first step. By taking this step you are giving yourself the opportunity to grow through discomfort and learn new ways to deal with life stressors. During the entire treatment process, you will be an active collaborator and together, we will work to establish a cohesive relationship built on trust, empathy and acceptance.
My goal is to create a safe, comfortable, welcoming space for you to share your story, including your struggles. My collaborative, warm approach is focused on your specific strengths, goals, and needs. I will listen to your thoughts, feelings and desires that led you to reach out for help. Together, we will create an individualized treatment plan that includes specific goals, objectives and interventions which will drive your entire treatment process. During our sessions, I will provide you with my clinical insight and feedback drawing upon my years of expertise in order to address your treatment needs.
I provide a holistic psychotherapy approach for those who are looking to grow, heal and recover from life struggles while journeying towards an improved quality of life. During the treatment process, I focus on the relationship between your mind, body and spirit, in an attempt to understand and address ways one aspect may lead to concerns in another. I will
listen to your story and work with you toward achieving and maintaining balance in all life areas.
The following are the various modalities I use during psychotherapy sessions:
Cognitive-behavioral therapy (CBT)
Trauma-focused cognitive behavioral therapy (TF-CBT)
Dialectical-behavioral therapy (DBT)
Emotional Focused Therapy (EFT)
Eye Movement Desensitization and Reprocessing (EMDR)
Structural family therapy
Solution-focused brief therapy (SFBT)
Mindfulness-based cognitive therapy (MBCT)
Motivational interviewing
Psychodynamic psychotherapy
Attachment based therapy
Learn More
The Next Step
I know first-hand how scary it can be to ask for help and in fact, it may be the hardest question you ever ask. Things may feel out of control and you may not even know which way to go or how to start. The important thing is you start. You have choices and are never stuck, despite what you may think. In our sessions, I will walk alongside of you to promote safety, security and trust, throughout the entire therapy process. We will work together to assess various dysfunctional life patterns and prioritize the changes you would like to work toward. My hope is to help you process and learn from your past, create peace and happiness in your present and for you to look forward to your future.
Testimonials
WHAT HAPPY CLIENTS SAY
It normally takes me a long time to trust people and open up, but in my first session with Kelly I found myself discussing things with a comfort level of a long-time, trusted friend. Kelly's genuine, caring nature made all the difference in my therapy experience.
After therapy with Kelly I learned how to create a space around me that felt safe to enter into the world. She helped me learn how to express myself, manage my emotions and feel peace. I no longer feel alone in my head with all of my negative thinking about myself and others.
I was broken when I started therapy with Kelly and wasn't sure I would be able to stay clean. Since I am not a first time winner and my family and friends didn't believe I wanted a sober life, Kelly's experience, strength and hope saved my life. She understands me and helped me so much on my journey.
When I started therapy with Kelly, I just got out of the hospital for not wanting to live anymore. My life has been a dark road. Kelly never gave up on me and guided me into the light. Her sense of humor and humility helped me so much.
I come from a long line of alcoholics and when I first met Kelly my anxiety and depression were at their peak. Kelly taught me how to manage my emotions and deal with my life stressors. I can leave my house now and not be afraid.
My marriage was over when I first started couple's therapy with Kelly. She offered me insight, gave my husband and I weekly homework and provided us individual sessions to address our stuff that contributed to our marriage problems. Our relationship is not perfect, but with Kelly's help we have come a long way and are happy together.
I came to see Kelly because my son was using heroin and I didn't know what to do. The pain and fear I was experiencing was debilitating and I knew I needed help. Kelly taught me about addiction, suggested a 12 step program and showed me how I could help myself while loving my son. I am so grateful to have met Kelly.
Kelly helped me so much with my anxiety and depression. Her experience and caring approach made such a difference in my life. My symptoms are almost gone and when they come up I know what to do.
I have struggled with bipolar disorder for years and was always so low or high. Kelly led me to a doctor who helped with my medication while Kelly offered me weekly therapy. Both were game changers in the sense I can now show up at work, for my children, and friends.
As a fire fighter I did not want anyone to know I was getting help for PTSD. Asking for help was not something I have ever done. Kelly made is easy to trust her and I know my business is confidential. I did not know how to talk about feelings until I met Kelly and she guided me through the process. EMDR changed my life and I am so happy to have found Kelly.


Make An Appointment
FREE CONSULTATION