Healing in Hope
Do you feel alone, sad, irritable, scared, or hopeless? Is it hard to face your day, manage your worries or control the negative chatter in your mind? When struggling with depression, anxiety, or trauma it is common to feel overwhelmed and to have difficulty completing basic tasks. Life changes, circumstances and relationships can cause a great deal of pain. I am here to tell you there is hope and it is okay to ask for help. Take a deep breath. You are not alone. You deserve a fulfilling life with peace of mind, emotional, physical, spiritual growth and stability, happiness and love.
Therapy is a two-way conversation that includes both, listening and talking. It is a process. I will help you develop goals and offer my experience, insight and ideas to guide you on your recovery journey. Many of my clients tell me I am very kind, and genuine, but will tell you like it is. I will support you in putting your life's puzzle back together. Sometimes the smallest step in the right direction ends up being the biggest step of your life. Whatever you are going through, big or small, temporary or possibly permanent, don't give up on yourself. Feel free to reach out for a free, initial phone consultation and see if I am a good fit for you. Currently, I am accepting new clients.
When we deny our stories, they define us. When we own our stories, we get to write a brave, new ending. – Brene' Brown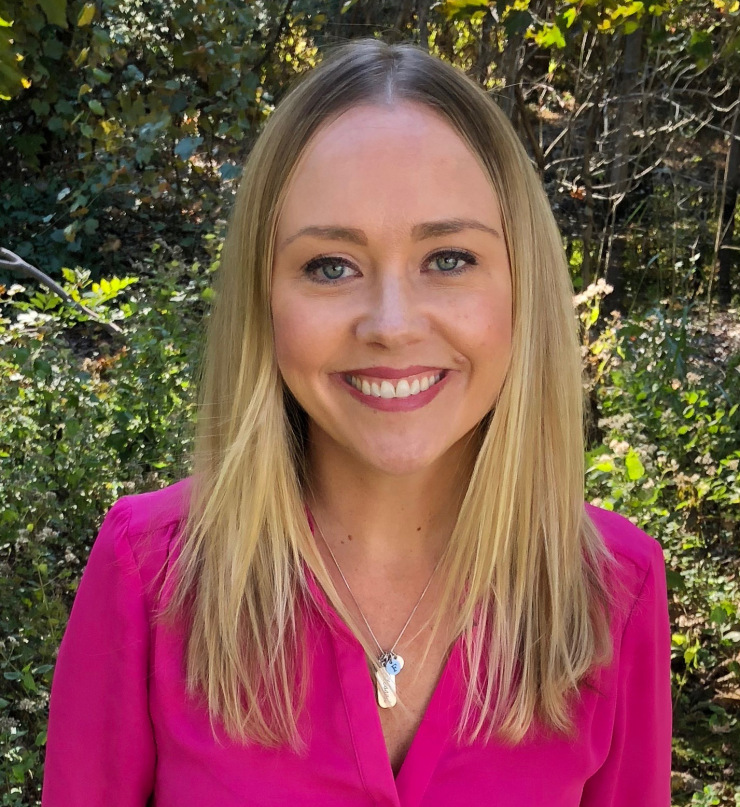 Meet Kelly Geary
LCSW, LCADC
When I was a young child, my cousin, Julie was diagnosed with Leukemia. Growing up with Julie and experiencing her battle with cancer for sixteen years inspired and shaped me into the person I am today. I want to help those in need. This decision guided me on my journey and I started to volunteer at Children's Hospital of Philadelphia, CHOP, spending time with children fighting cancer. I loved CHOP, but my career took on a life of its own and I landed at Bancroft Neurohealth in Haddonfield, NJ working with children diagnosed with Autism. After working with the children and families, I realized I wanted to pursue a Master of Social Work degree to obtain the education needed to become a psychotherapist. After graduating with my MSW in 2004, I worked as an in-home therapist for children, teens and families part-time for the next ten years. During this time, I also worked in various inpatient, outpatient and private practice settings honing my clinical skills.
In 2012, I obtained two additional certifications which allowed me to supervise both mental health and addiction therapists. These certifications have given me the rewarding opportunity to teach, foster and train many clinicians on their journey working toward their own clinical licensure. In addition, I have held several Director roles in both, mental health and addiction, outpatient programs in NJ. These opportunities, fostered my clinical leadership skills and administrative insight to grow my own practice. Last year, I decided I wanted to pursue my life's dream of starting my own clinical practice and doing what I love: helping those less fortunate or those in need.
Get a Free Consultation
Education & Licenses
I am a dually licensed therapist in the state of New Jersey. I am educated at the graduate level with degrees in social work and addiction studies. I maintain licensure as a Licensed Clinical Social Worker (LCSW) and as a Licensed Clinical Alcohol and Drug Counselor (LCADC). Trauma, eating disorders, mood disorders, addiction and personality disorders are several of my areas of expertise.
I am an active member of the National Association of Social Workers and the National Association of Addiction Professionals. In 2012, I earned my social work supervision certification via the National Association of Social Workers and I was recognized by the NJ Certification Board, as a Certified Clinical Supervisor in the field of addiction. Currently, I am available to supervise both, Licensed Social Workers (LSW's) and Certified Alcohol and Drug Counselors (CADC's) toward clinical licensure.